M-H 4.7 Tyre Inflation System
Being able to raise and lower tyre pressure in the field is an essential part of Off Road Mobility.
The problem is that airing up and airing down is a time-consuming process that we sometimes wish we could avoid.
Land Force Defence & Mobility is now offering a new system to make that process simpler, faster and more effective with our new tyre inflation and deflation system. Which uses a centralized air manifold system that allows simultaneous deflation and inflation of all the tires.

The tyres are connected to the air manifold using the 4 quick-connect hose attachments "Leads," Once all four of the leads are attached using the quick release twist connectors, its as simple as opening the valve at the control box to deflate all four tires at once.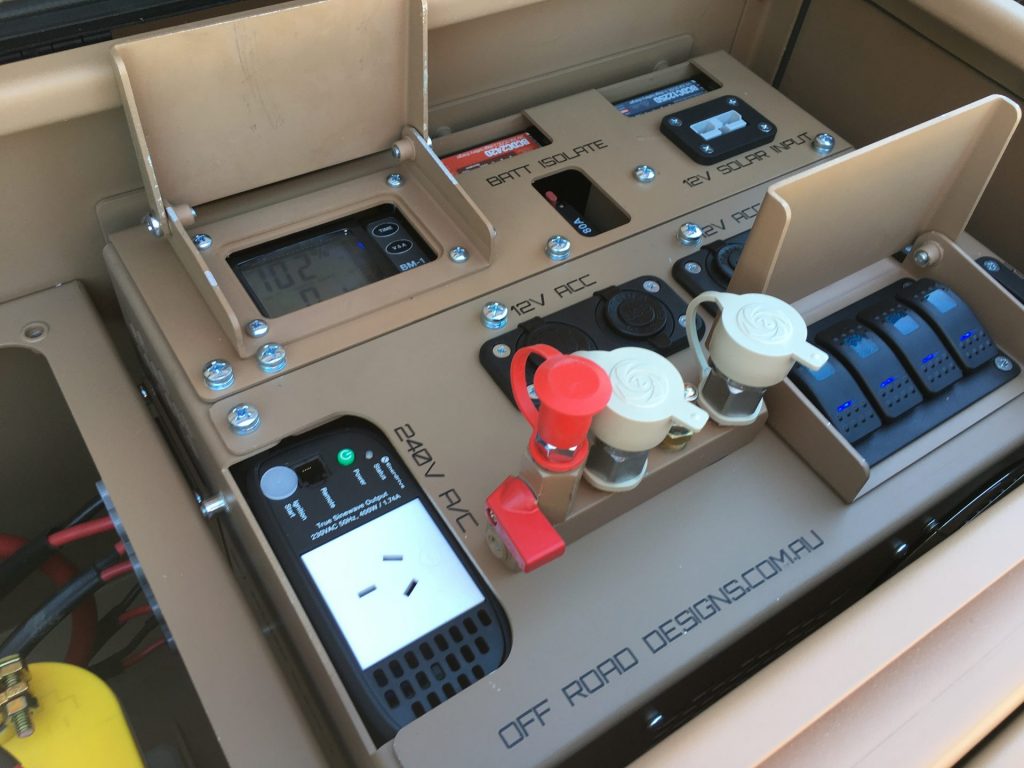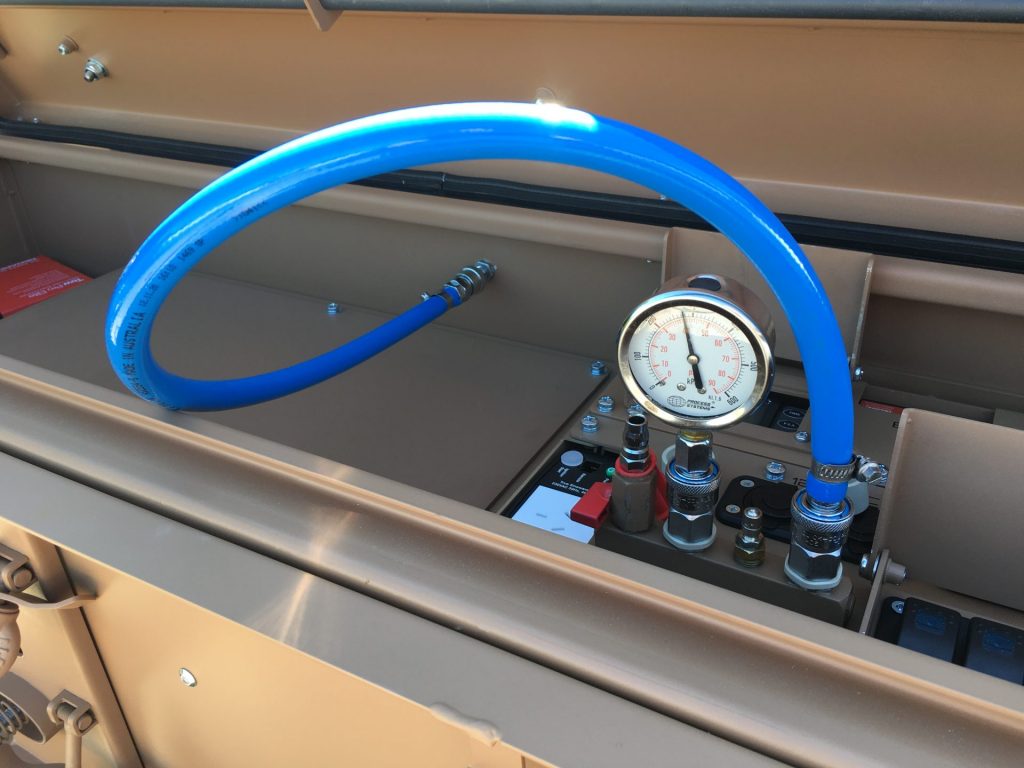 Tyre pressures can also be monitored with the use of the push fit pressure gauge shown in the image above. Or with a standard tyre gauge that can be attached to the tyre valve shown to the right of the quick fit gauge. When it's time to air up (which is crucially important so you don't damage your tires!), the Air leads are once again attached. You then introduce an air source (from an on board compressor, air tank, or an external air hose from another vehicle) to the control station and fill up all four tires at once.
Another advantage to connecting all 4 tyres to the centralised air manifold system, is that once connected all tyres instantly equalise. Which means that all 4 tyres will balance out to exactly the same pressure. You can even connect other vehicles to the same pressure system. With the use of an auxiliary air line fitting that can be located at the rear of the trailer. Or by using one of the quick connect fitting in the control box. Allowing a hose extension to be run across to an adjacent trailer or tow vehicle.
If you would like to know more about any of our products or services.
You can request more information via the inquiry form on our contact page via the link below.